Cloud DX, Signs Contract with Heart Centre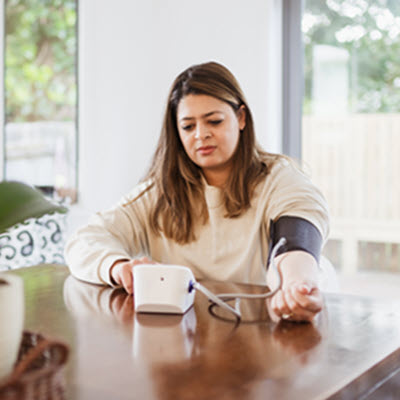 Our partner, Cloud DX, has signed a 3-year contract with an Ontario hospital to help put patients with congestive heart failure at ease.
Cloud DX's digital health platform works to improve healthcare delivery, provide better care outcomes, and lessen the burden on our national healthcare system. Now, an Ontario heart centre will use the Cloud DX platform to
improve its patient monitoring services
.
Cloud DX
is a value-added service for Equitable Life's Critical Illness claimants. Cloud DX delivers clinical grade hardware directly to the client so that they can remotely monitor the client's vitals to help ensure they stay on the road to recovery*.
To learn more about our partnership with CloudDX,
click here
or contact your local wholesaler.
Watch our video on
YouTube
or
Vimeo
!
*Cloud DX is a non-contractual benefit and may be withdrawn or changed by Equitable Life® at any time. To be eligible for the Cloud DX offering, a claimant must be age 12 or older and have received payment on or after February 12, 2022 for a covered critical condition benefit under an individual critical illness insurance policy issued by Equitable Life. An early detection benefit payment does not qualify. Equitable Life pays for 6 months of Cloud DX subscription fees. If the claimant wishes to continue the Cloud DX service after 6 months, they will be responsible for the cost. The claimant must supply their own device to connect to Cloud DX app– a laptop, tablet or cellphone. As well, the claimant needs to supply their own data or internet service.
®
and
TM
denote trademarks of The Equitable Life Insurance Company of Canada.