Faster claims processing on Equitable EZClaim Mobile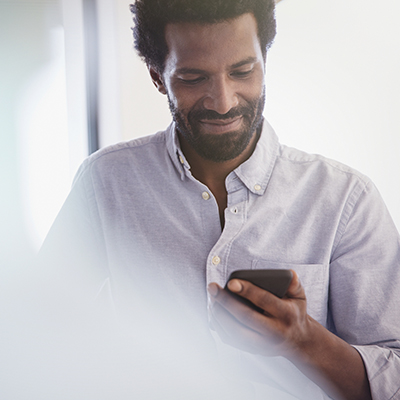 Equitable Life now provides real-time processing of massage therapy, physiotherapy and chiropractor claims submitted via the EZClaim® Mobile app.
That means plan members will be able to find out the status of their claim almost instantaneously. And, for approved claims, they will receive payment even sooner – often in as little as 24 hours.
Equitable Life plan members can submit all types of health and dental claims via EZClaim Mobile, including co-ordination of benefits and Health Care Spending Account claims. Currently, 43% of all claims are submitted through the user-friendly app.
"We know plan members love the speed and convenience of EZClaim Mobile," says Norma Crouse, Assistant Vice-President of Claims and Administration at Equitable Life. "With these enhancements, some claims submitted through the app will be processed and paid even faster."
We're also adding biometric login functionality to allow plan members to sign in to the app using their face or fingerprint. And we've redesigned our landing page on the mobile app to make it easier for plan members to navigate the various features of the app.