Introducing Equitable EZBenefits: A better group benefits solution for your small business clients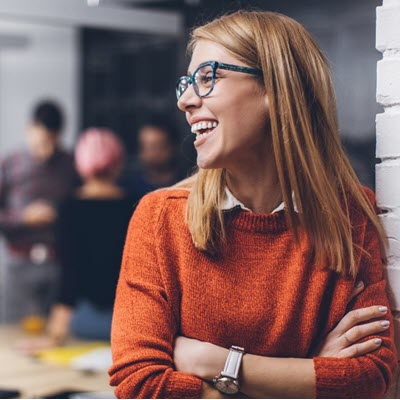 If you serve small business owners, chances are they're looking for a group benefits solution that's affordable, sustainable and easy to manage. That's why we introduced
Equitable EZBenefits™
. It's a unique group benefits solution designed with you and your small business clients in mind.
Options to fit every need
Available to organizations with between 2 and 25 employees,
EZ
Benefits offers a range of plan design options to match different needs and budgets. * Whether your client owns start-up or a growing company, we've got them covered. Plan options include a mix of Life, Health and Dental coverage. ** Clients can also add Long-Term Disability (LTD) coverage or a Health Care Spending Account (HCSA).
Embedded services to support health and wellness
To provide employees with added support for both their physical and mental wellbeing, all our plan design options include:
Anytime, online access to medical professionals through our Virtual Healthcare solution from Dialogue,
Access to professional counselors – via the telephone, the web or in-person – through our Employee and Family Assistance Program from Homewood Health®, and
Online resources to help manage health, financial and family challenges through Homeweb, Homewood Health's online wellness portal.
Extra HR support for your clients
EZ
Benefits also comes with built-in HR support through Equitable Life's partnership with HRdownloads® This takes the heavy lifting out of common human resource tasks with HR support tools and services, including:
HR Technology: An award-winning cloud-based human resource information system to provide help from onboarding to offboarding and everything in between.
HR Content: Access to a library of over 3,000 HR documents, templates, compliance resources and articles, with 25 free document downloads.
HR Training: A free Workplace Diversity and Inclusion online training course.
HR Support: One free Live HR Advice call with a seasoned HR expert.
A streamlined process to optimize your time
We know that advising small business clients can be challenging. We've created a streamlined benefits process that provides rapid quotes, hassle-free plan implementation, simplified renewals and that is easy to administer. That way, you can spend more time advising your clients and building your business – and less time with administrative back and forth.
Pricing stability for long-term stability
When it comes to attracting and retaining talent, we know your small business clients are competing with larger organizations that have big budgets and lots of resources. That's why we've designed
EZ
Benefits to provide long-term pricing stability for health and dental benefits.
Find out more
Watch this
video
to learn how
EZ
Benefits can help you and your clients. You can also visit
info.equitable.ca/ezbenefits
for more details or to request a quote. If you have questions, contact your Equitable Life Group Account Executive. If you don't have an Equitable Life Group Account Executive, email us at
EZBenefits@equitable.ca
.
* Not available in Quebec.
** Dental coverage is not included with the Bronze plan design option.