Policy endorsement: Contracts and group benefits plan booklet updates related to BC PharmaCare Biosimilar Initiative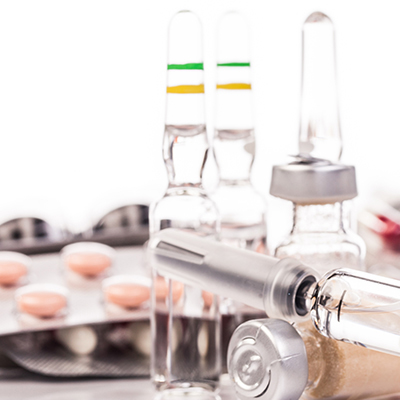 As we announced in the June 2019 issue of eNews, BC PharmaCare recently introduced a new Biosimilars Initiative that ends coverage of three biologic drugs, including Remicade, Enbrel, and Lantus. These drugs will no longer be eligible in British Columbia for most conditions for which lower-cost biosimilar versions are available. Patients in the province with these conditions will be required to switch to biosimilar versions of these drugs by Nov. 25, 2019 in order to maintain their coverage under BC PharmaCare.

The following table outlines the affected originator drugs and their biosimilars.

Drug
Originator
Biosimilar
etanercept
Enbrel®
Brenzys®
Erelzi™
infliximab
Remicade®
Inflectra®
Renflexis®
insulin glargine
Lantus®
Basaglar™

Biologics are drugs that are engineered using living organisms, such as yeast and bacteria. Biosimilars are highly similar to the originator drugs they are based on and most have been shown to have no clinically meaningful differences in safety or efficacy.

To ensure this provincial change doesn't result in your clients' plans paying additional drug costs, we are aligning our drug eligibility for these three biologic drugs with that of BC PharmaCare.

To facilitate this change, we are amending some of the wording in our contracts and booklets, effective Oct. 1, 2019. Below are links to the Endorsement to the Master Policy and the Summary of Master Booklet Wording Changes for those amendments. Please download and save these policy endorsement documents for your files.

In addition, please remind your clients to provide their plan members with a copy of the Summary of Master Booklet Wording Changes. The next time your clients amend their benefits plans, the updated wording will be included in their group benefits plan booklets
DOWNLOAD ENDORSEMENT TO THE MASTER POLICY
DOWNLOAD SUMMARY OF MASTER BOOKLET WORDING CHANGES
As of Nov. 25, 2019, Remicade and Enbrel will no longer be eligible for BC plan members with conditions for which lower-cost biosimilar versions of the drugs are available. These plan members will be required to switch to the biosimilar versions of these drugs in order to maintain eligibility on the Equitable Life drug plan.

We will be communicating with affected claimants in the coming weeks to allow them ample time to change their prescription and avoid any interruptions in their treatment or their coverage.

We intend to take a similar approach to Lantus. However, we are still investigating the options to implement this change. We will be communicating with you in the coming weeks to confirm our approach for this drug.

If you have any questions about this change, please contact your Group Marketing Manager or myFlex Sales Manager.


® and ™ denote trademarks of their respective owners