April 2023 eNews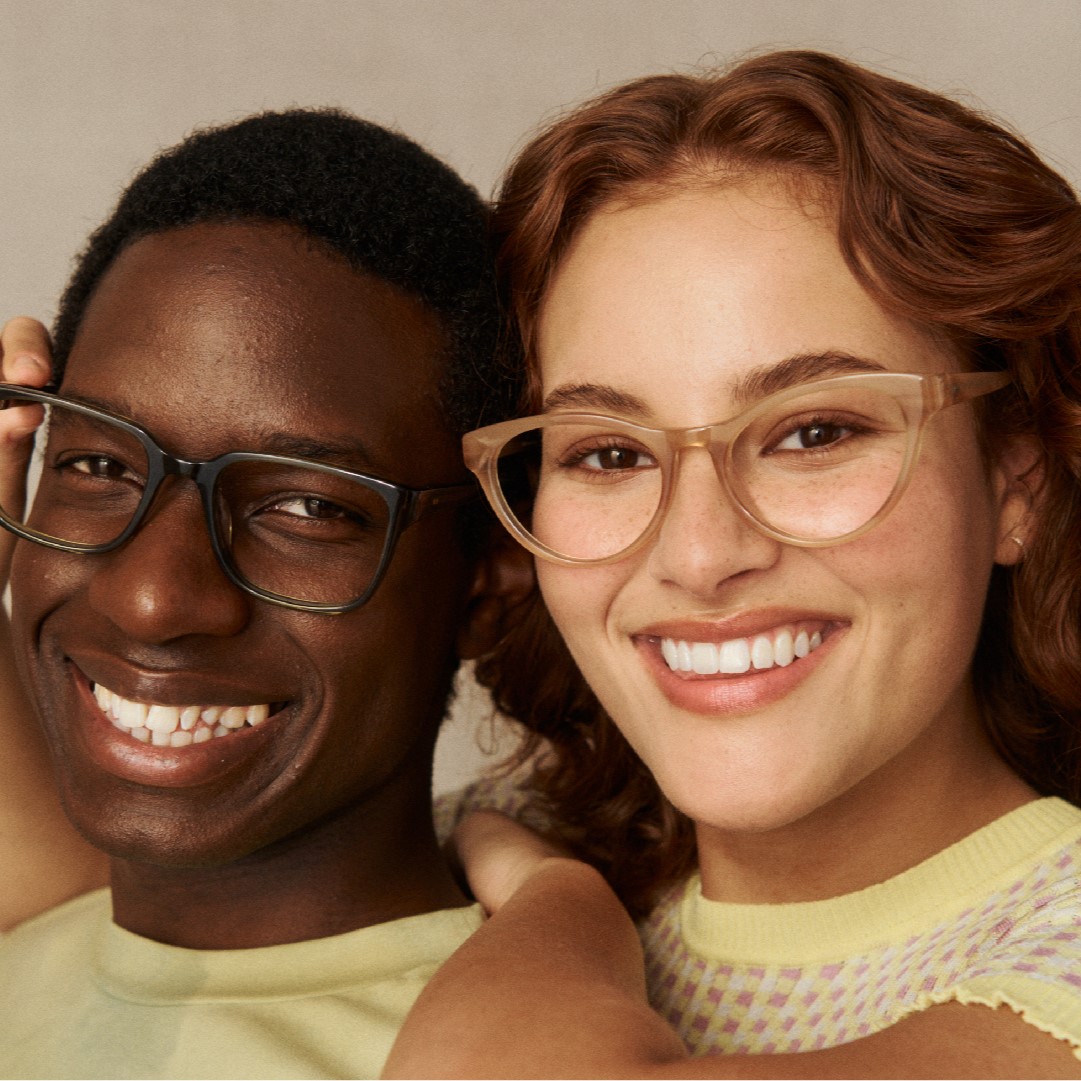 Vision care discounts from Bailey Nelson for Equitable Life plan members*
We are pleased to announce we are
partnering with Bailey Nelson
to provide Equitable Life plan members with discounts on prescription and non-prescription eyewear. Bailey Nelson is a leading provider of prescription glasses, contact lenses and sunglasses with
locations across Canada
, as well as an online store.
All Equitable Life plan members will have access to the following discounts from Bailey Nelson: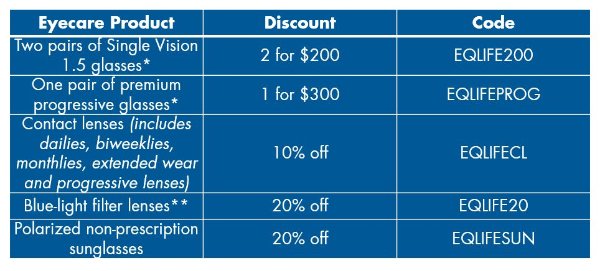 *Includes anti-reflection and anti-scratch treatment.
Glasses offers are based on 2 pairs of single vision or 1 pair of premium progressive lenses. Lens add-ons, such as high-index lenses and prescription tinted lens tints may involve additional costs.
**Non-prescription glasses only. Cannot be combined with 2 for $200 discount.
Plan members can provide their Equitable Life discount code in-store or at online checkout. Your clients may wish to distribute
this convenient flyer
with an overview of the available discounts to their plan members.
Plan members can bring their prescription to
a Bailey Nelson location
or provide it online to order glasses and contact lenses. Bailey Nelson also provides eye exams in-store for $99.
If you have any questions, please contact your Group Account Executive or myFlex Sales Manager.
Equitable Life helps tackle benefits fraud through Joint Provider Fraud Investigation (JPFI) initiative*
Protecting your clients' plans is important to us. That's why Equitable Life is working with other Canadian life and health insurers to conduct joint investigations into health service providers that are suspected of fraudulent activities through the
Canadian Life and Health Insurance Association's (CLHIA's) Joint Provider Fraud Investigation (JPFI) initiative
. This collaborative initiative between major Canadian life and health insurers through the CLHIA is a major step toward reducing benefits fraud in the life and health benefits insurance industry.
How the JPFI works
The JPFI builds on
the 2022 launch
of a CLHIA-supported industry program. The program uses advanced artificial intelligence to help identify fraudulent activity across an industry pool of anonymized claims data. Joint investigations will examine suspicious patterns across this data.
Through this project, Equitable Life can initiate a request to begin a joint fraud investigation when we:
See suspected provider fraud in our own data or the pooled data, or
Receive a substantiated tip about potential provider fraud
Other life and health insurers that have joined the JPFI will then have the option to join the investigation if they are also impacted by the provider under investigation. By sharing expertise and resources across insurers, the participating carriers will be able to determine the most appropriate next steps.
How Equitable Life protects your clients' benefits plans from fraud
Benefits fraud is a crime that affects insurers, employers and employees and puts the sustainability of workplace benefits at risk. CLHIA estimates that employers and insurers lose millions each year to benefits fraud and abuse.
Our Investigative Claims Unit (ICU) consists of security and fraud experts who use data analytics and artificial intelligence to proactively identify and investigate suspicious billing patterns or claims activity to open investigations. We de-list healthcare providers who are engaged in questionable or fraudulent practices, pursue the recovery of improperly obtained funds, and report practitioners to regulatory bodies and law enforcement where appropriate.
Learn more about benefits fraud
, or contact your Group Account Executive or myFlex Sales Manager for more information.
Second phase of TELUS eClaims transition*
In June 2022, we
switched to TELUS Health eClaims
as our digital billing provider to give our plan members a faster and more convenient option for submitting paramedical and vision claims. The switch has allowed our plan members to take advantage of TELUS's extensive network of over 70,000 paramedical and vision providers.
We've now begun the second phase of our TELUS Health eClaims implementation. This phase will focus on improving the experience for paramedical and vision providers. We will begin issuing reconciliation statements for the claims they submit on behalf of their patients. These statements will make it easier for them to use the TELUS Health eClaims portal and provide incentive for even more providers to sign up.
Please encourage your clients to remind their plan members about this convenient option. We have created a helpful
one-pager
that plan members can bring with them next time they have an appointment with their healthcare provider.
If you have any questions about TELUS Health eClaims, please contact your Group Account Executive or myFlex Sales Manager.
Changes to STD application process for COVID-19 cases*
As the COVID-19 situation evolves, we continue to adjust our disability management practices to ensure ongoing support and a fair experience for all our plan members.
As of May 1, 2023, we will begin managing COVID-19-related short-term disability (STD) claims the same way that we manage disability claims for any other illness or condition. If a plan member is unable to work due to COVID-19 symptoms or a positive COVID-19 test, they must now use
the standard STD application
, including the Attending Physician Statement portion.
Once we receive the claim, we will adjudicate it according to our standard process.
If you have any questions, please contact your Group Account Executive or myFlex Sales Manager.
* Indicates content that will be shared with your clients.