Easier group enrolment and more group benefits updates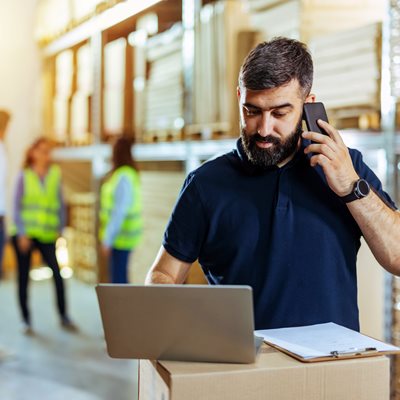 Make enrolment easier for your clients with online plan member enrolment (OPME)
Enrolling new plan members can be overwhelming – for both you, your clients and their employees. It's time-consuming to manually load new members and challenging to ensure they complete the necessary paperwork before the enrolment deadline.
Our
Online Plan Member Enrolment (OPME)
tool is available at no extra cost for all your Equitable Life clients and offers a more secure and efficient alternative to traditional paper enrolment. Using their computer or mobile device, employees can enrol in their benefits plan in just minutes.
The user-friendly tool allows plan members to easily enter all their enrolment information, including:
Dependent details
Banking information for direct deposit of claim payments
Details for coordination of benefits
Beneficiary designation
The online enrolment tool can be used by both new groups and existing clients enrolling new plan members. The tool reduces errors and rework that can occur due to spelling mistakes or missing information on paper forms.
The days of chasing plan members for their paper enrolment forms are gone. Once plan administrators enter a few employee details, our system automatically sends an email to each plan member, inviting them to enrol in their benefits program. And there will be no need for your clients to send reminders or follow up with employees about their benefits enrolment. It's all done automatically.
Support with using OPME
To learn more about the benefits of using OPME, check out our
Online Plan Member Enrolment Flyer
. We also encourage you to share more information with your clients:
To learn more about accessing OPME, your clients can contact their Equitable Life Client Relationship Specialist or myFlex Benefits Team for support.
Help your clients spend less time administering group benefits. Contact your Group Account Executive or myFlex Sales Manager to learn more about our online plan member enrolment.
Coming soon: A survey to help us serve your clients better*
We are committed to providing your clients and their plan members with industry-leading service. We've introduced several enhancements over the past year to make it easier to do business with us. And we're continually looking for ways to improve.
This month, we will conduct a survey of your clients to help us understand how we can better serve them. Plan administrators will receive an email with a link to the survey, which will take between five and 10 minutes to complete.
Please encourage your clients to participate. Their feedback will be confidential, and their responses will help us improve our service and ensure we're meeting their expectations. We will also allow them to provide their name so that we can follow up with them to address any concerns they've identified.
We know your clients' time is valuable. So, each plan administrator who completes the survey will be entered into a random draw for a chance to win one of 3 prepaid gift cards for $200.
Improved mental assessment features for FeelingBetterNow®*
Mensante has enhanced its FeelingBetterNow® online platform to make it easier for plan members to assess the state of their mental health and talk to their health care provider about treatment options. FeelingBetterNow is part of our Equitable HealthConnector suite of wellness solutions and is available for an additional cost. It can help plan members easily identify if they are at risk for a number of common mental health issues, including depression, anxiety and substance abuse.
Upgrades to the platform include:
New features to help plan members better gauge their progress in the assessment.
A printable Action Plan that plan members can share with their health care provider to initiate conversations about managing their mental health challenges.
A new "follow-up" module to help plan members assess the care they've received from their health care provider and identify care gaps.
An Assessment Outcome Page, which allows plan members to view their diagnostic risks across mental health disorders for a more holistic picture of their health.
To learn more about how FeelingBetterNow can help your clients' plan members take charge of their mental health,
view our overview
or contact your Group Account Executive or myFlex Sales Manager.
Over-age dependants losing coverage?*
Your clients' plan members may have dependants approaching the maximum age for eligibility under their group benefits plan. If so, members should be aware of their options for dependant coverage.
Coverage for full-time students and dependants with disabilities
The dependants of your clients' plan members may be eligible to continue their coverage under the current plan if:
The dependant is attending a post-secondary school full-time; or
The dependant is disabled.
In either case, the plan member can complete the
Application for Coverage of Dependent Child Over Age 21 (Form #441
)
and submit it through our online document submission tool. The tool is available under My Resources in the plan member's Group Benefits account at
EquitableHealth.ca
.
Coverage2go for over-age dependants
Dependants who aren't eligible for continued coverage under the plan can apply for
Coverage2go®
, a month-to-month health and dental plan for individuals losing their group coverage.**
Coverage2go is affordable, reliable and allows the over-age dependants to choose the level of coverage and protection that suits their personal situation. With no medical questions required as long as they apply within 60 days of losing their coverage, your clients' plan members can ensure that their over-age dependants have the coverage they need.
Plan members can receive a
quote within minutes
. Please direct your clients to
Coverage2go on Equitable.ca
to learn more.
**Quebec residents are not eligible for Coverage2go.
Forfeiture reports for HCSAs and TSAs on EquitableHealth.ca*
As a reminder, your clients can access forfeiture reports for their Health Care Spending Account (HCSA) and Taxable Spending Account (TSA) usage on
EquitableHealth.ca
.
HCSA summary by plan member
HCSA summary reports provide an overview of each plan member's account activity and balances. These reports include the total amounts allocated, the amount claimed to date, the net balance, and the amount of funds that will be forfeited based on claims paid to date. Please note that plan members' claim submissions will remain confidential and will not be viewable by the employer on this summary.
Your clients can provide each plan member with their HCSA summary, if they wish.
HCSA account forfeiture by plan member
HCSA forfeiture reports detail the amount that each member will forfeit if they do not use it. The amount is based on claims that have been paid to date within the benefit year period.
HCSA account totals by plan member
Your clients may wish to access the HCSA account totals reports, which reflect the information in each plan member's HCSA summary report. For terminated employees, the Funds Available field will display as zero, regardless of the balance in the account when terminated.
At least three months before the end of the benefits period, your clients should remind their members to use their allocated HCSA and TSA amounts.
If your clients need help accessing these reports, they can reach out to their Regional Office Service team for assistance.
* Indicates content that will be shared with your clients.