Equitable Life awarded seven Fundata FundGrade A+ awards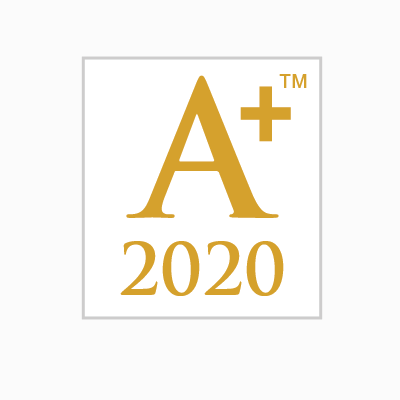 Equitable Life® has won seven Fundata FundGrade A+® awards for 2020. The first four funds are currently available on Equitable Life's Pivotal Select™ fund lineup.
The remaining three awarded funds are part of Equitable's legacy products. These funds are available to existing Equitable Life contracts only.
Equitable Life Dynamic Power Global Growth Fund
Equitable Life Accumulative Income Fund
Equitable Life Common Stock Fund
The annual awards are presented by Fundata Canada Inc. to investment funds that have shown consistent, outstanding, risk-adjusted performance throughout the previous calendar year.
Equitable Life invests for the big picture and offers a complete range of investment and annuity products designed to meet the savings, accumulation and income needs of clients. Our strength as a company along with our many investment guarantees can help your clients achieve their financial goals with confidence.
FundGrade A+® is used with permission from Fundata Canada Inc., all rights reserved. The annual FundGrade A+® Awards are presented by Fundata Canada Inc. to recognize the "best of the best" among Canadian investment funds. The FundGrade A+® calculation is supplemental to the monthly FundGrade ratings and is calculated at the end of each calendar year. The FundGrade rating system evaluates funds based on their risk-adjusted performance, measured by Sharpe Ratio, Sortino Ratio, and Information Ratio. The score for each ratio is calculated individually, covering all time periods from 2 to 10 years. The scores are then weighted equally in calculating a monthly FundGrade. The top 10% of funds earn an A Grade; the next 20% of funds earn a B Grade; the next 40% of funds earn a C Grade; the next 20% of funds receive a D Grade; and the lowest 10% of funds receive an E Grade. To be eligible, a fund must have received a FundGrade rating every month in the previous year. The FundGrade A+® uses a GPA-style calculation, where each monthly FundGrade from "A" to "E" receives a score from 4 to 0, respectively. A fund's average score for the year determines its GPA. Any fund with a GPA of 3.5 or greater is awarded a FundGrade A+® Award. For more information, see www.FundGradeAwards.com. Although Fundata makes every effort to ensure the accuracy and reliability of the data contained herein, the accuracy is not guaranteed by Fundata.® "Equitable Life" and "Pivotal Select" are trademarks of The Equitable Life Insurance Company of Canada.