Equitable Life Group Benefits Bulletin - April 2021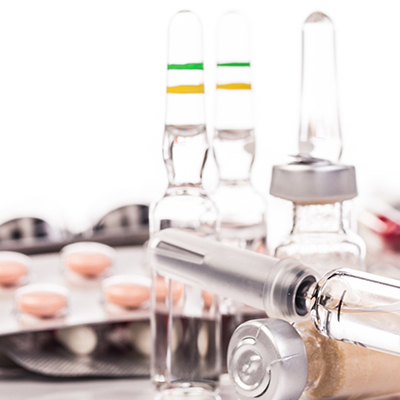 *Indicates content that will be shared with your clients
Update: Alberta biosimilar coverage changes take effect*
In our
November 2020 edition of eNews
, we announced we are changing coverage for some biologic drugs in Alberta in response to the province's
Biosimilar Initiative
.
As of March 15, 2021, several originator biologic drugs are no longer covered for plan members in Alberta. Plan members taking these biologics are required to switch to the biosimilar versions of these drugs to maintain eligibility under their Equitable Life plan.
Affected drugs and conditions – Remicade remains eligible
We initially
announced
that Remicade would be among the biologic drugs no longer covered in Alberta.
We have since determined a method to maintain ongoing eligibility of Remicade while reducing or eliminating any Coordination of Benefit risk associated with the provincial change. As such, Remicade will continue to be eligible for coverage.
Communication to plan members and plan sponsors
We communicated directly with affected claimants in January 2021 to allow them ample time to change their prescriptions and avoid any interruptions in their treatment or their coverage. The transition to biosimilars, when required, has been smooth and continues to be successful.
Plan sponsors were notified even earlier to allow ample time to opt-out of this change. The vast majority have accepted the changes and are benefiting from a smooth plan member transition.
Looking ahead
We are one of the few insurers taking a comprehensive and proactive response to the Alberta Biosimilars Initiative. We will continue to monitor developments related to the coverage of biologics in Alberta and other provinces and will continue to take steps to protect your clients' drug plans.
Questions?
If you have any questions about this change, please contact your Group Account Executive or myFlex Sales Manager.
New Humira biosimilars approved*
Beginning in February, Health Canada approved seven new biosimilars for Humira, a biologic drug for the treatment of rheumatoid arthritis, psoriatic arthritis, Crohn's disease and many other conditions. Most of these biosimilars have already been launched and are available in pharmacies.
Humira is one of the highest ranked drugs in terms of total annual cost. All the Humira biosimilars are priced 40% lower than Humira and represent a savings opportunity for private drug plans.
BC Pharmacare has already announced that, effective October 7, 2021, all claimants for most conditions will only be eligible for Humira biosimilars.
We have implemented national controls to ensure the use of Humira biosimilars for new claimants. As with all biosimilar programs at Equitable Life, they will continuously evolve such that our clients are provided appropriate risk protection.
Saskatchewan and Manitoba change coverage for some biologics*
The Saskatchewan government recently announced that, effective March 1, 2021, new patients will no longer be eligible for coverage of Enbrel under its public plan. New patients will only be eligible for biosimilar versions of Enbrel.
Similarly, the Manitoba government announced changes to its tiered biologics program. Currently, claimants are expected to try biosimilars listed under Tier 1 of the program before they can be considered for coverage under the public plan for either Enbrel or Remicade, which are Tier 2 drugs. Effective April 1, 2021, Brenzys, an Enbrel biosimilar, has been added to Tier 1 for some additional medical conditions. As well, Avsola has been added as another Tier 1 biosimilar for Remicade. These changes further expand the Manitoba government's utilization of biosimilars as preferred therapies over originator biologics.
Biosimilars are highly similar to the drugs they are based on and Health Canada considers them to be equally safe and effective for approved conditions.
Equitable Life actively monitors and investigates all biosimilar policy changes and the ongoing evolution of biosimilar drugs entering Canada. We will keep you informed of any impact on private drug plans and how we are responding.
*Indicates content that will be shared with your clients