Equitable Life Group Benefits Bulletin - September 2022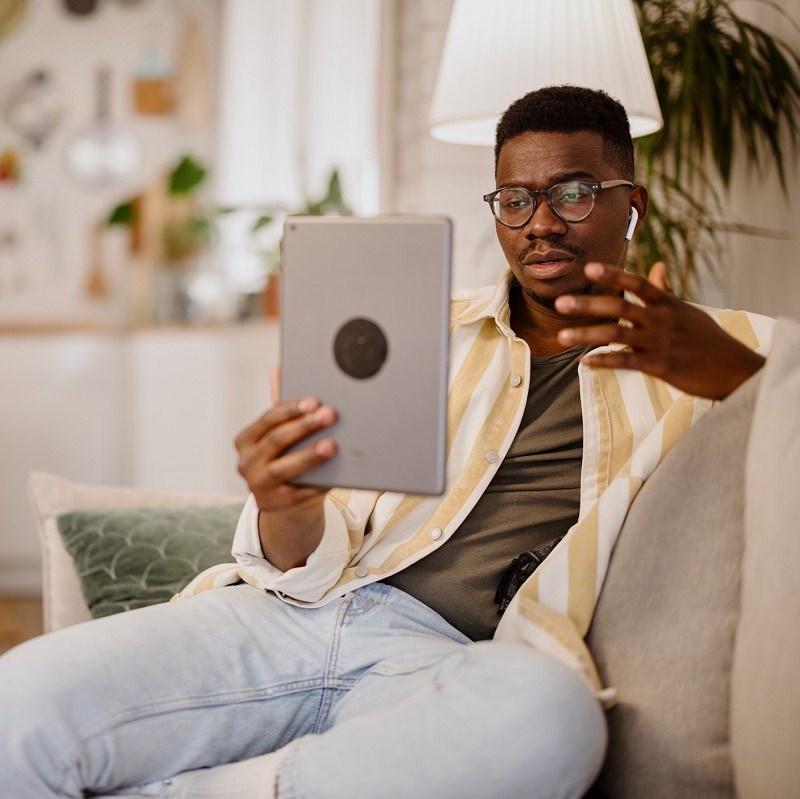 Homewood Health launches Sentio, an upgraded iCBT platform
Equitable Life's mental health partner, Homewood Health, has launched
Sentio
, an upgraded platform for Internet-based cognitive behavioural therapy (iCBT). This self-directed platform is now available to all Equitable Life clients, and it replaces Homewood's previous iCBT platform, i-Volve.
Sentio Self-Directed iCBT is a comprehensive digital cognitive behavioural therapy platform. Developed by Homewood's mental health experts, it is an action-oriented solution for plan members, giving them practical resources and activities to help with their depression, anxiety and overall mental health challenges.
Available as a standalone app, on mobile, tablet and desktop, Sentio contains over 20 unique treatment goals for issues like stress management, improving sleep, managing depressive thoughts, and coping with panic. Users can work through treatment goals in any order, at their own pace. It also includes tools and resources to help plan members build skills and change their thought patterns.
Sentio iCBT benefits
Sentio integrates seamlessly with Homewood Pathfinder so that users can easily locate and take advantage of the iCBT activities available. Sentio also includes a number of unique features:
More interactive features and activities to help plan members build valuable mental health skills
Integrated symptom measurement and progress tracking
Interactive multimedia learning and cognitive exercises to enhance learning
Progress, learnings, and exercises that have been accessed are available to be re-accessed for 12 months
Access to i-Volve will end 30 days after your clients received access to Sentio, but plan members can complete any in-progress sessions until then.
Please contact your Group Account Executive or myFlex Sales Manager if you have any questions.
Streamlining disability claims with Opifiny
Equitable Life is partnering with Opifiny to provide a quicker and more seamless disability claims experience.
Opifiny is an online platform that streamlines the disability claims process for consulting physicians, benefits plan sponsors, and disability plan members. Equitable Life will be using Opifiny for ongoing disability claims management, modernizing the process of gathering medical assessments and information.
Disability claims frequently involve several instances of correspondence between Equitable Life and the plan member's medical team. By using the secure platform, health care professionals can access, respond to and process medical insurance requests easily from any device. They can typically complete administrative tasks associated with disability claims in a quarter of the time. The platform is secure and protects the privacy of their patients' confidential information.
By digitizing and modernizing the claims management process for doctors, Equitable Life will have faster access to higher quality claims information. For some claims, using Opifiny may enable Equitable Life to help plan members safely return to work sooner.
Reminder: Obtaining plan member signatures on all administration forms
Please remind your clients that plan members must sign all administration forms, including enrolment forms, benefits change forms, and beneficiary designation forms. Once completed, a plan administrator can keep the form or send it to us. We are not able to accept a beneficiary designation that has not been signed by the plan member. Having appropriately signed forms helps to ensure that any life insurance claims are paid to the intended recipients.
For your clients' convenience, forms can be signed electronically using one of our approved vendors, which include DocuSign, BambooHR, Adobe Sign, and many more.
If you have questions about providing signed forms, please contact your Group Account Executive or myFlex Sales Manager.
Correction: Coverage for full-time students and dependents with disabilities
In our August edition of eNews, we provided incorrect information about benefits coverage options for over-age dependents. We indicated that over-age dependents who are full-time students may continue to be eligible under the plan member's benefits plan if they are studying in their home province. However, attending a post-secondary institution in their home province is
not
a requirement for continued eligibility. Dependents who are full-time students may continue to be eligible for coverage regardless of where in Canada they are attending post-secondary education.
If your clients have any questions about extending coverage for over-age dependents that are full-time students, please notify them of this error.
We apologize for any inconvenience or confusion this may have caused.