February 2020 Advisor eNews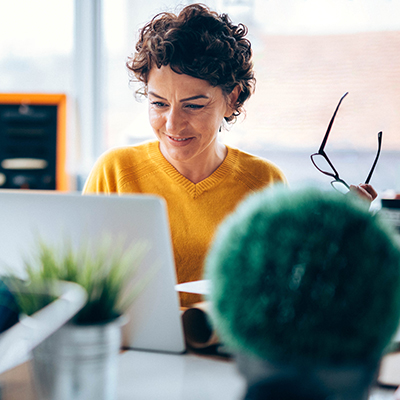 In this issue:
Provincial biosimilar update
Legislative changes for Alberta's Coverage for Seniors program
Coming soon: enhancements to Equitable EZClaim® Online
Provincial biosimilar update
Alberta Biosimilar Initiative
On December 12, 2019, the Alberta government introduced the launch of the Alberta Biosimilar Initiative. This program will require patients using several originator biologic drugs to switch to a biosimilar, and patients using a non-biologic complex drug (NBCD) to switch to its subsequent entry version before July 1, 2020 in order to maintain coverage.
Biologics are drugs that are engineered using living organisms like yeast and bacteria. The first version of a biologic developed is also known as the "originator" drug. Biosimilars are highly similar to the originator drug they are based on and have been shown to have no clinically meaningful differences in safety or efficacy.
Alberta Health will initially cover both the originator and biosimilar or subsequent entry version of a NBCD drug as patients start the switching process.
The following table outlines the affected originator drugs, their biosimilars or subsequent entry, and the conditions affected by the program.
Biosimilar Drug
Originator
Biosimilar/Subsequent Entry
Indications Affected
etanercept
Enbrel
Brenzys
Ankylosing Spondylitis
Rheumatoid Arthritis
Erelzi
Ankylosing Spondylitis
Psoriatic Arthritis
Rheumatoid Arthritis
infliximab
Remicade
Inflectra
Renflexis
Ankylosing Spondylitis
Plaque Psoriasis
Psoriatic Arthritis
Rheumatoid Arthritis
Crohn's Disease
Ulcerative Colitis
insulin glargine
Lantus
Basaglar
Diabetes (Type 1 and 2)
Filgrastim
Neupogen
Grastofil
Neutropenia
pegfilgrastim
Neulasta
Lapelga
Neutropenia
glatiramer*
Copaxone
Glatect
Multiple Sclerosis
*Glatiramer is a non-biologic complex drug where the originator is Copaxone and the subsequent entry is Glatect.
Equitable Life is actively investigating the benefit, risk and appropriate plan changes associated with this new policy on private drug plans and will keep you informed.
For more information about the Alberta Biosimilars Initiative, consult the Alberta government website.
British Columbia
In 2019, BC Pharmacare introduced a Biosimilars Policy that impacted coverage of three biologic drugs – Remicade, Enbrel and Lantus. As of November 25, 2019, these drugs were no longer eligible in BC for most conditions for which lower cost biosimilar versions are available. Patients in the province with these conditions were required to switch to biosimilar versions of these drugs in order to maintain their coverage.
The second phase of the BC Biosimilar Policy takes effect March 6, 2020 when Remicade will be delisted for Crohn's Disease and Ulcerative Colitis. Patients in the province with these conditions will be required to switch to Inflectra or Renflexis in order to maintain their coverage.
Biosimilar Drug
Originator
Biosimilar
Indications Affected
infliximab
Remicade
Inflectra
Renflexis
Crohn's Disease
Ulcerative Colitis
We have communicated with the affected plan members, informing them of the need to switch medications. If plan members have any questions or concerns, our Customer Care team is here to help and support them through the transition.
If you have any questions about this policy, please contact your Group Account Executive or myFlex Sales Manager.
Ontario
In November 2019 Ontario Minister of Health Christine Elliot indicated that the government was planning to launch consultations to explore solutions in managing biologics.
Equitable Life will continue to monitor these developments and keep you informed of any impact on private drug plans.
Legislative changes for Alberta's Coverage for Seniors program
The government of Alberta has announced that as of March 1, 2020, seniors' family members (such as spouses and dependents) who are younger than 65 will no longer be covered by the provincial Coverage for Seniors program. Albertans 65 years of age and older will continue to be covered under the provincial plan.
Equitable Life plan members and their dependents will continue to be covered under the parameters of their group benefits plan.
For more information, please see the Alberta Seniors Health Benefits website.
Coming soon: enhancements to Equitable EZClaim® Online
Faster vision claims processing and payment
Equitable Life will soon provide real-time processing of vision claims submitted via EZClaim Online.
This means plan members will be able to find out the status of their vision claim almost instantaneously. And, for approved claims, they will receive payment even sooner – often in as little as 24 hours.
In order to allow for instantaneous processing and faster payment, plan members will be prompted to enter some additional information including the practitioner's name, the date of the expense, the type of expense and amount of the expense when submitting their claims for these services.
Equitable Life plan members can submit all vision claims via EZClaim, including coordination of benefits and Health Care Spending Account claims.
This enhancement will be coming to our EZClaim Mobile app in the coming months.
New printable claims extract
As part of our ongoing efforts to improve customer experience for plan members, we will also offer a claims extract in a printable format within the plan member site. Plan members will be able to select a date range and claimant, then generate and download a detailed list of health and dental claims. This is a helpful way to keep track of claims, especially when reviewing them in preparation for income tax filing.
Once these enhancements are live you will be notified in an eNews, and an announcement will be posted on the plan member section of EquitableHealth.ca.
Elimination of Out-of-Country Travellers Program in Ontario
Effective January 1, 2020, the Ontario government eliminated OHIP coverage for emergency services for Ontarians travelling outside of Canada.
Previously, the Out-of-Country Travelers Program provided some reimbursement for services required to treat conditions that are acute, unexpected, arose outside Canada and require immediate treatment. The program covered between $200 and $400 per day for inpatient services and $50 per day for outpatient and doctor services.
For groups who have out-of-country coverage from Allianz, this change will not impact the cost to your plan members, or the process plan members follow in the event of an emergency while travelling.
Plan members should still call Allianz in the event of an out of country emergency. Allianz will deal with their claim as usual and will now pay for the portion of the claim previously paid by OHIP. Plan members will not have any additional out-of-pocket costs.
We will be sharing this information with plan members as a news item on our plan member website, equitablehealth.ca.