November is Financial Literacy Month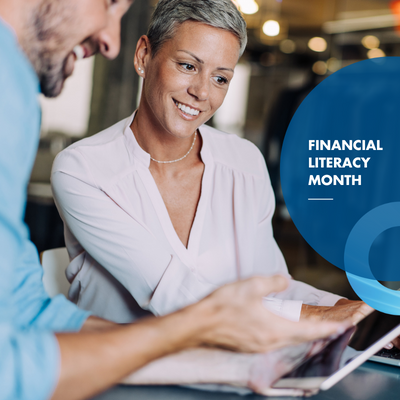 During the month of November, financial services organizations throughout Canada will be participating in Financial Literacy month. Created by the Financial Consumer Agency of Canada, the goal of this initiative is to share information that will help Canadians achieve their financial goals. This can include managing debt, saving for the future, and understanding their rights and responsibilities.
This year marks the 10th anniversary. The overall theme is to "help Canadians gain financial confidence and make informed financial decisions relevant to their circumstances". With COVID-19 affecting Canadians across the country, the goal is even more important than ever before. Equitable Life will be posting articles on Equitable's Blog and sharing relevant information on Facebook, Twitter and LinkedIn. Feel free to share our content with your followers.
If you're interested in learning more about your own financial literacy, take this Self-Assessment Quiz. When you have completed the quiz, you will see a list of suggested topics that you might want to explore further.




What's New
You can start planning and saving for your retirement at any age
Does it really matter which investment option I choose or from where?
When building an investment portfolio, it is important to make sure you are comfortable with the level of risk.