Short-term disability coverage for plan members in quarantine or self-isolation*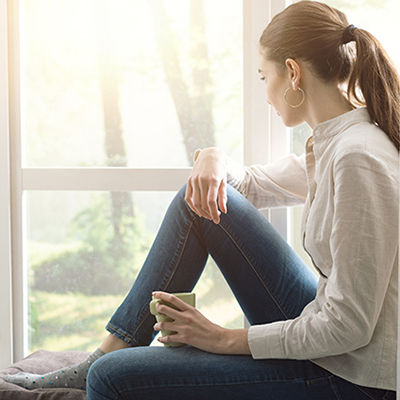 Please note: This announcement applies only to groups with short-term disability coverage through Equitable Life
With the spread of COVID-19, many people have been instructed to self-isolate or quarantine themselves or are doing so voluntarily. We realize this is a stressful situation for people and they may be wondering if they are eligible for disability benefits. Short-term disability is designed to replace a plan member's earnings if they are unable to work due to illness and injury. As a result, only plan members who meet the following criteria are eligible for benefits:
Plan members who have tested positive for COVID-19 and are unable to work from home are eligible for coverage from Day 1 of their self-isolation period.
Plan members who have not been tested but have symptoms consistent with COVID-19 and are unable to work from home, are eligible for coverage. Claims will be assessed according to the terms of the plan.
Plan members who are in quarantine for any other reason, but do not have symptoms consistent with COVID-19, are not eligible for coverage. These plan members should consider applying for Employment Insurance (EI) benefits, if they do not have an option to work from home.
Submitting COVID-19-related STD claims
To make things easier for plan members who need to submit claims related to COVID-19, we will not require a physician's statement. Instead plan members should submit our simplified Short Term Disability Plan Member COVID-19 Claim Form.
Plan Administrators need to complete their portion of the regular Short Term Disability Form (Form #421).
This is a temporary process that will remain in effect through the current coronavirus situation. We will update on changes and share them on EquitableHealth.ca.
Applying for the Employment Insurance sickness benefit
Canadians quarantined due to COVID-19, who are not receiving Short Term Disability benefits, can apply for Employment Insurance (EI) sickness benefits. The one-week waiting period for EI sickness benefits has been waived. Service Canada's dedicated toll-free support number is 1-833-381-2725 or (TTY) 1-800-529-3742.
*Indicates content that will be shared with your clients