Two options for supporting plan members during the pandemic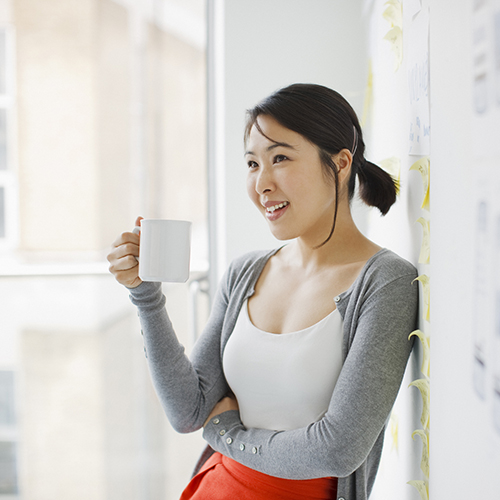 We know these are difficult times. In addition to concerns about their health and the health of their family, working Canadians are worried about their jobs and their finances. Fortunately, through our partnership with Homewood Health®, we have two options for employers to support their employees through this crisis.
Below is an overview to refer to when you're meeting with your clients. Or you can download this PDF version.
Homewood Online (Homeweb)
All Equitable Life® clients and their plan members have access to Homeweb, a personalized online mental health and wellness portal. Accessible via the web or mobile app, Homeweb includes an online library of interactive tools, assessments, e-courses and resources to support plan members through the pandemic.
Homewood Health Employee and Family Assistance Program (EFAP)
Employers can provide additional support by adding the Homewood Health EFAP. In addition to full access to Homeweb, it offers confidential short-term counselling through a national network of mental health professionals, plus other resources and tools.
To make it easier to understand the options, here's a detailed summary of what's included with each:
| | | | |
| --- | --- | --- | --- |
| Service | Description | Homeweb | EFAP |
| Homeweb.ca | A secure and personalized online portal that includes hundreds of articles and resources, including e-books, toolkits, self-assessments, podcasts and more. | | |
| Homeweb Mobile App | One of Canada's newest EFAP mobile apps that allows users to access every one of Homewood's online tools and resources wherever they are. | | |
| i-Volve Cognitive Behavioural Therapy Tool | An online self-directed treatment tool that helps coach plan members to identify, challenge and overcome anxious thoughts, behaviours and emotions. | | |
| Online Health Risk Assessment | An online tool that helps plan members identify and address their health and wellness risks and barriers. | | |
| Short-Term Counselling | Short-term counselling provided face-to-face, by phone, email, chat or video through a national network of counsellors and clinical professionals. | | |
| Life Smart Coaching | A suite of telephonic and online services including coaching and resources to help employees manage their life balance, finances, health and career. | Online resources only. | |
| Trauma response | Prompt, compassionate and effective response to traumatic events, consisting of one three-hour block with one counsellor at one location per year. | | |
| Legal Resources | One-on-one consultation with a lawyer for guidance on issues such as family law, civil litigation, real estate and immigration. | Online resources only. | |
| Key Person Advice Line (KPAL) | Designed for HR, managers and supervisors, this service provides Online Management Resources and Workplace Situation Professional Support. | | |
| Resource Locator | Online childcare and eldercare resources locators. | | |
For more information, please contact your Group Account Executive or myFlex Sales Manager.