Your first $3 million has never been EZier!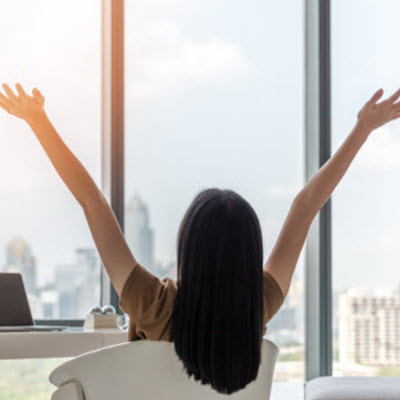 Equitable Life® no longer requires medical evidence1 on life insurance amounts up to $3M for applicant ages 18-50, up to $500,000 for ages 51-55 and up to $100,000 for ages 56-60.
Clients can apply for preferred risk classes on term insurance amounts starting at $1 million2, and will have to provide additional evidence.

A winning combination
The increased non-medical limits will lead to even faster turnaround times in our EZcomplete® automated process! Our continued investment in digitalization is accelerating the application process - making it quick and easy! It's a winning combination.
At Equitable Life, we are proud to be #1 in Canada for total policy turnaround time on fully underwritten insurance business3.

Fast, faster, fastest …did you know?
It takes about 12 days on average from the time an application is submitted to the policy being sent out electronically!
More than 40% of all our life insurance policies that don't require medical evidence are issued within 2 days and
95% of requirements are reviewed by an underwriter within 2 days
Referrals are important to your business and ours
It's not surprising that MGA advisors rank Equitable Life #1 as the company they would most likely recommend to a friend
4
. As a mutual, we provide financial security differently, by focusing exclusively on our clients.
Looking for more details?
These exciting updates are included in Equitable Sales Illustration
®
software, which is available for download.
Further details on these exciting new changes are available
. As well, please speak to your Regional Sales Manager for more information.
®
and
TM
denote trademarks of The Equitable Life Insurance Company of Canada.
---
1 Medical evidence could include: Blood profile, urinalysis, paramedical exam etc.
2 Preferred Term Underwriting will now begin at $1,000,000 for ages 18-50 and $500,000 for ages 51-60. Preferred Term Underwriting is not available for ages 61 and above
3 New Business service survey conducted by MGA distribution partner 02/01/2021 to 07/31/2021
4 LifeOps Consulting Group Distribution Service Satisfaction survey 2021 (Independent advisors)