An update on Travel Assist coverage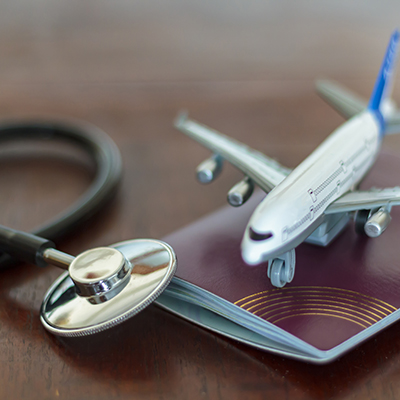 The last several months have been very difficult for plan members. We recognize how important it is for them to get back to a sense of normalcy, including making summer travel plans.
As countries start to reopen their borders, plan members with Travel Assist emergency medical benefits may have questions about whether they will be covered while travelling.
For plan members who want to travel outside of Canada, here's what they need to know.
Out-of-country travel
Plan members travelling to countries that are popular vacation destinations and have reopened their borders will be covered for eligible expenses, including those related to COVID-19.
Please note: While a country may be open for travel, plan members should contact Allianz before departing to confirm that they are covered for travel to their specific destination.
Plan members travelling to countries for which the Government of Canada has issued a Level 4 travel advisory ("Avoid all travel") will not be covered.
Please note that every country has different travel restrictions. Travelers could be denied entry to another country, even though their travel may be considered essential. Or they may be forced to self-isolate when they arrive at their destination. Canadians travelling to another country should consult that country's travel restrictions and guidelines before departure and re-entry into Canada.
Communicating with plan members
Below is a link to a plan member version of this communication. Please encourage your clients to share this with their plan members who have Travel Assist coverage on their benefits plan. It's important for them to know their coverage details before they make their travel plans. We have also posted this update on the plan member website at EquitableHealth.ca.
If you have questions, please contact your Group Account Executive or myFlex Sales Manager.