Manage more details within Contract Delivery for New Business applications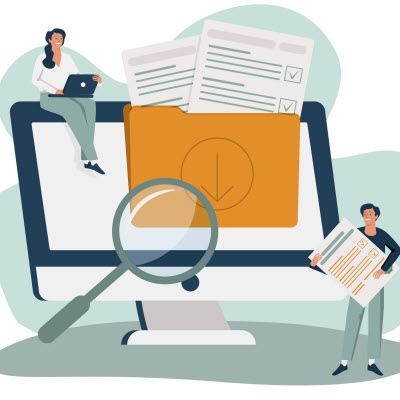 We are excited to announce further enhancements to our eDelivery process to empower you, the advisor, the ability to manage client details more easily within Contract Delivery.
Effective January 15, 2022, advisors will need to create a Password within Contract Delivery when choosing "eDelivery" as the contract delivery method and provide the password to the client to use as their password: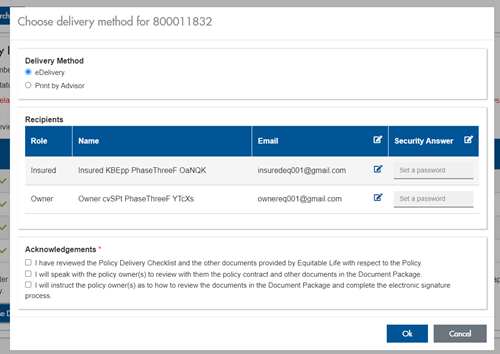 The Password must be between 4 and 100 alpha/numeric characters, and
cannot
be the Policy number. For multiple signers the password (and email address) must be unique per each signer.
Advisors can now edit and/or update an email address within Contract Delivery, in the event of a bounce back or email change, to keep the eDelivery process moving and avoid delays in processing time. If a lock out occurs, advisors can trigger a resend of the signing email once they add a new valid email address in Contract Delivery. Simply click the pencil icon beside the Email field to enter the valid email address:

Another new feature- in the event a client has declined, the advisor will get an email from Equitable Life®. Click through to EquiNet® within the email to view the message within Contract Delivery that the client provided as the reason for decline under a new "Declined Details" section. This enables you to connect with the client to proceed with the sale by discussing the reasons for decline with them directly.
Also new for clients with this enhancement, policy owners of a policy created after January 15 will be able to see a PDF copy of their policy within client access. Note: this PDF copy is as the policy was originally issued.


Resources: