THREE new ways to help make your Savings & Retirement business run smoother
As of August 20, 2022, EZcomplete® will include several new features that allow applications to be completed faster and easier:
1. Prefilled Fund Transfer Form
The transfer form will be generated with the information from EZcomplete and included in the EZcomplete signing package, saving you time.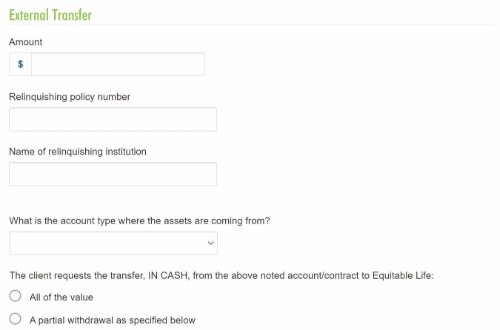 2. Client eSignature Audit History and Document Download
If you choose the e-signature option for the client, you'll be able to download a copy of the e-signed transfer forms and the signature audit history.
3. Email the Client Contract Info and Fund Facts Before Signing
You'll now be able to email Point of Sale materials (Contract & Info Folder and Fund Facts) to clients before they provide their e-signature.

Log in to EZcomplete today!
Speak to your
Regional Investment Sales Manager
to learn more!